Hi Lionel,
Lionel Connell wrote:
Is there any (reasonable) means of catching any of the oil between the engine and the condenser? i.e. reducing the amount of oil that goes through the condenser?
i have built for my engine test stand a cyclone oil separator shown below from a jam jar. The principle is very simple and effectively. There is no oil in exhaust steam. It could be built also in other dimensions and a sight glass is recommended. The collecting vessel should have a good insulation for a low condensing rate.
Attachment:
QelAbs02005kl.jpeg [ 77.76 KiB | Viewed 351 times ]
Attachment:
QelAbs02003kl.jpg [ 82.9 KiB | Viewed 351 times ]
Attachment: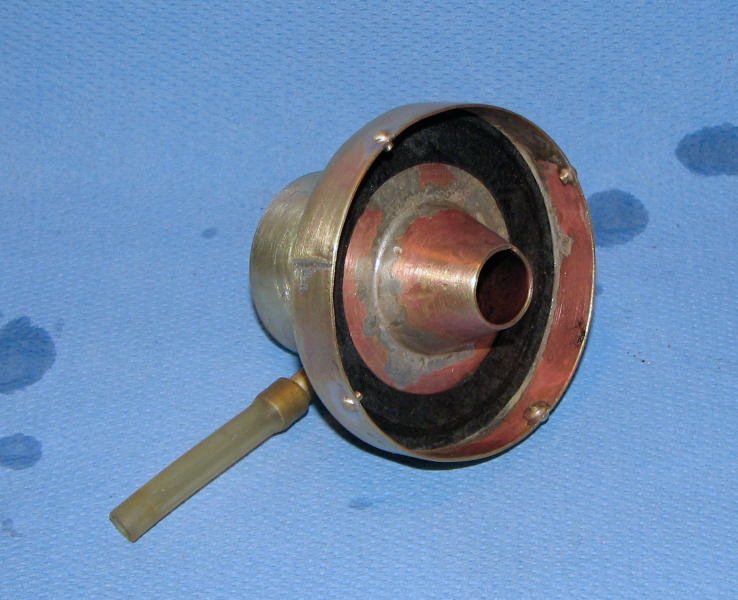 QelAbs02006kl.jpg [ 77.52 KiB | Viewed 351 times ]
Best Dietrich