Gerry Blain's "Shenandoah" 27.5'x6.5' Blain/Leutza hull, 3+5x4" Blain/Leutza steeple compound, roberts HWT boiler.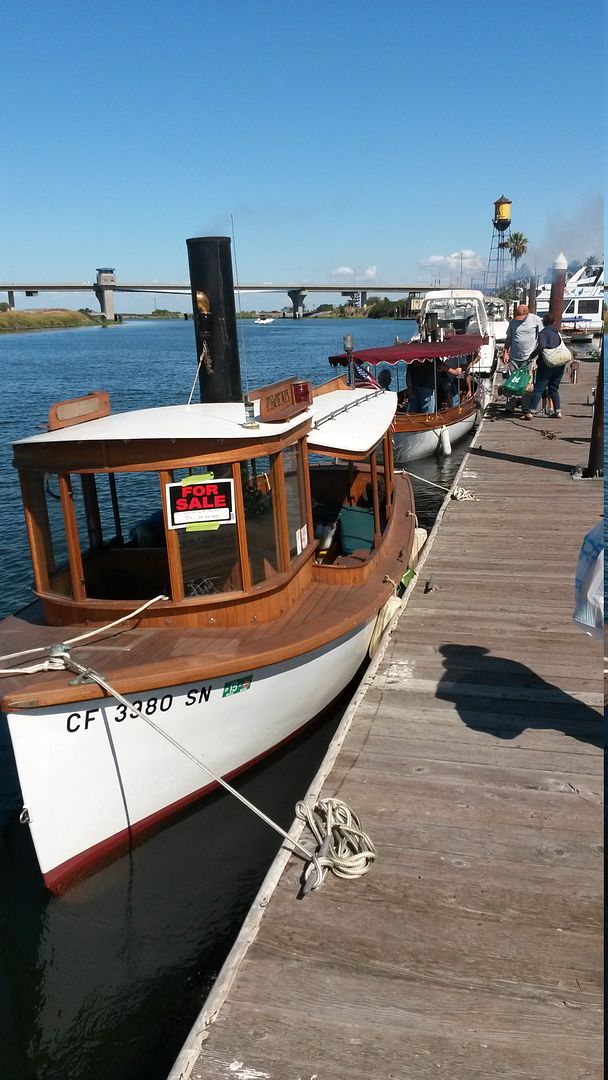 Steam Launch "Phoenix"
23'x7' built by the late Richard Burleigh.
3+5x4" Burleigh compound with wood fired VFT/WT "combination" boiler (conventional dry leg VFT with watertube firebox fitted. Steams great!)
For sale by Jim Hussey, along with his 25ft "compromise" launch "Sea Horse" (vft30, Scripps 3+5.5x4" compound). Each launch $25k with their respective trailer. Jim says he'll keep whichever one doesn't sell first.
_________________
~Wesley Harcourt~
Check out the steamboat videos on my YouTube page:
https://www.youtube.com/c/wesleyharcourtsteamandmore