So what do sub-urban steamboaters do when the pressure of Christmas preparation gets too much?
How about a bit of boat manouvering on sloping drives in the rain...
First one needs something on which to 'park' said boat:
Now we begin to move it down the slope towards the garage...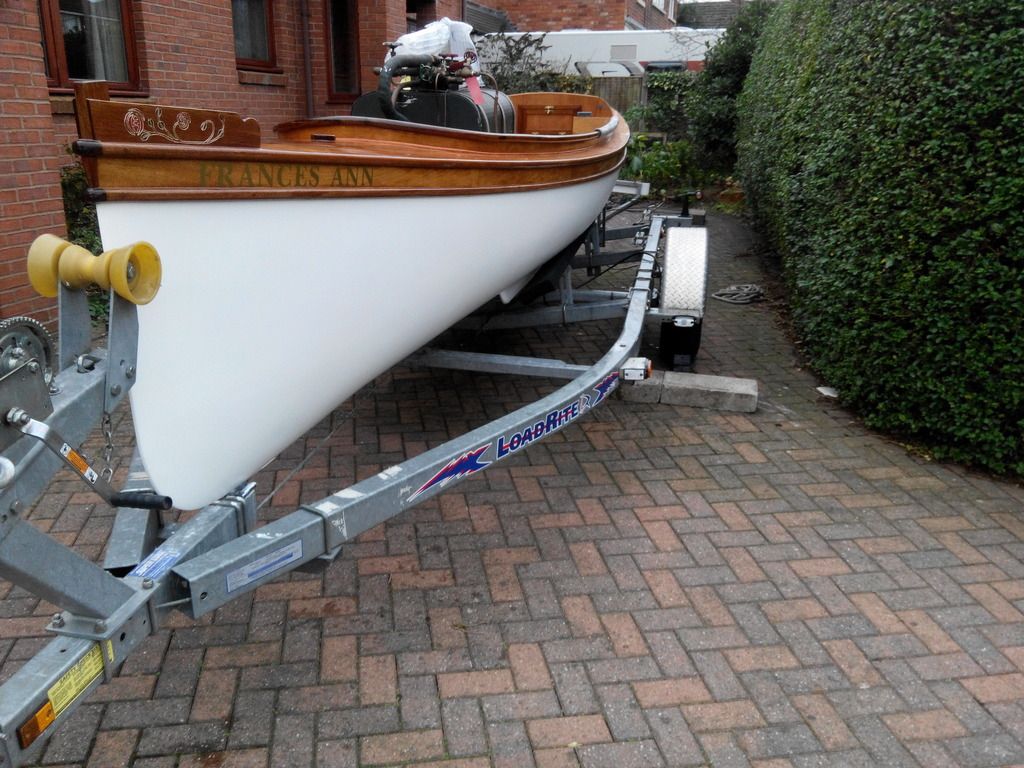 Safety rope in case of runaway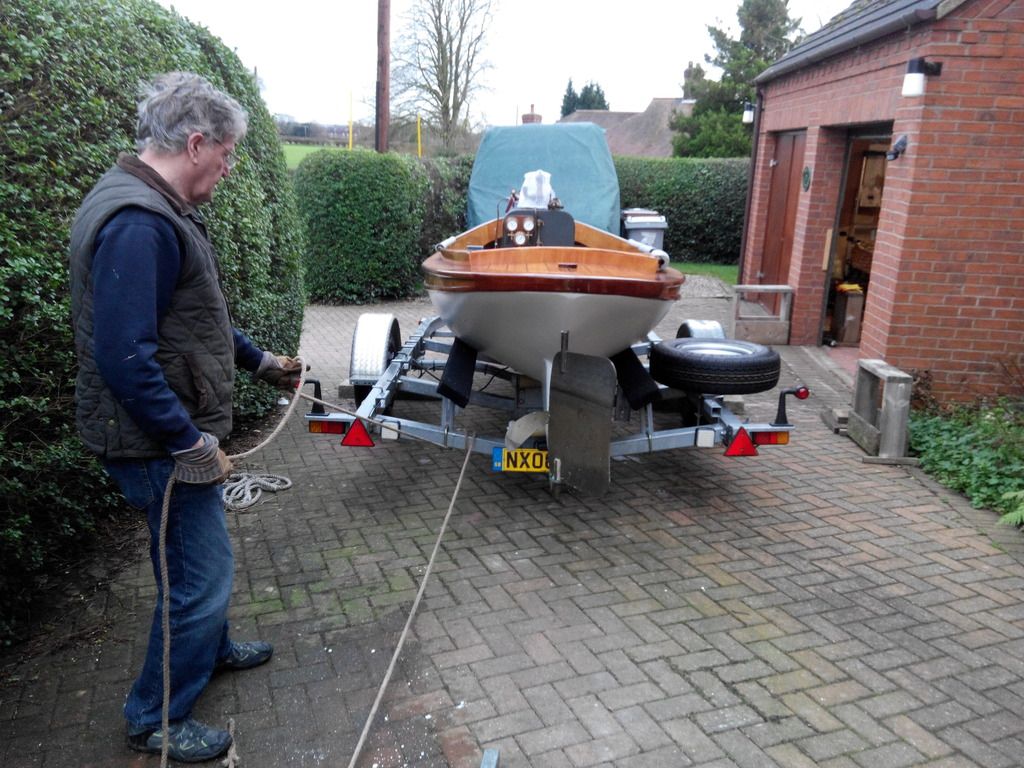 Out of the drive and time to block the traffic
So, how do we get it back up the slope...?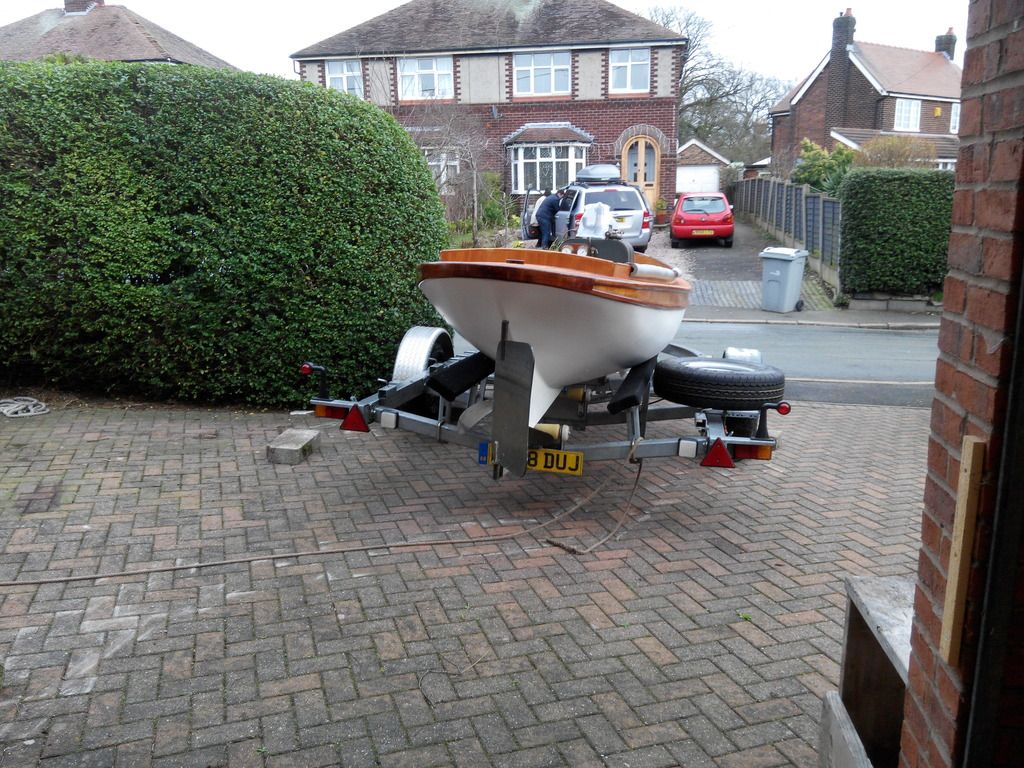 Three cheers for the electric winch (Yes Coniston's algae just love brass!)
Onto the trolley and start tidying up.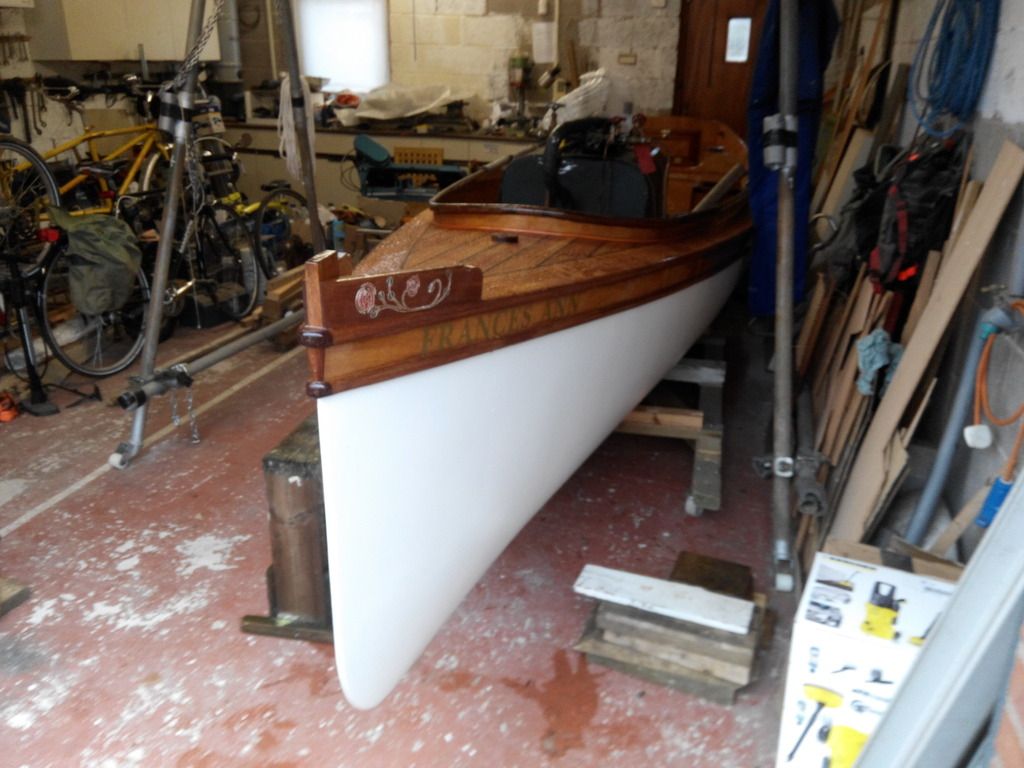 Better tidy up that trailer too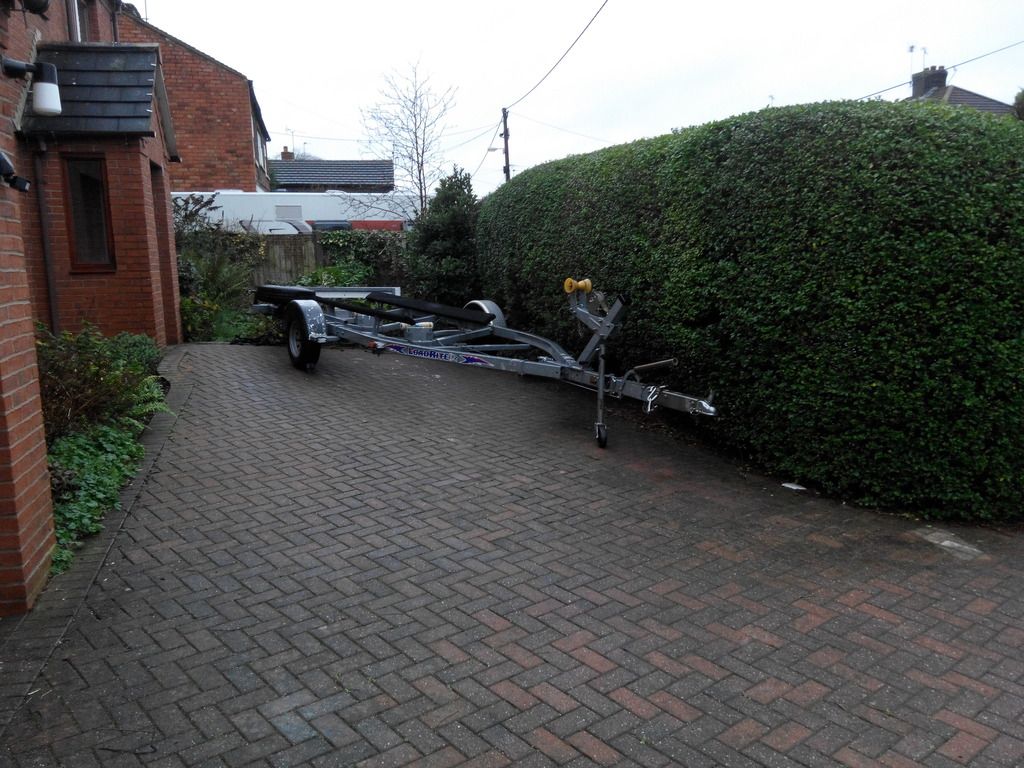 (With many thanks to Mike Rometer who made it all possible. Out of focus pics are all my own work)
No more excuses about not being able to work on the boat because it is raining. Funnily enough now the job is done the sky is cloudless and the sun bright. Perhaps I have a personal (steamboat) cloud.
Season's Greeting to you all
Pete