Here's a picture of a really nice steeple compound... this is the fastest boat around here by a good bit: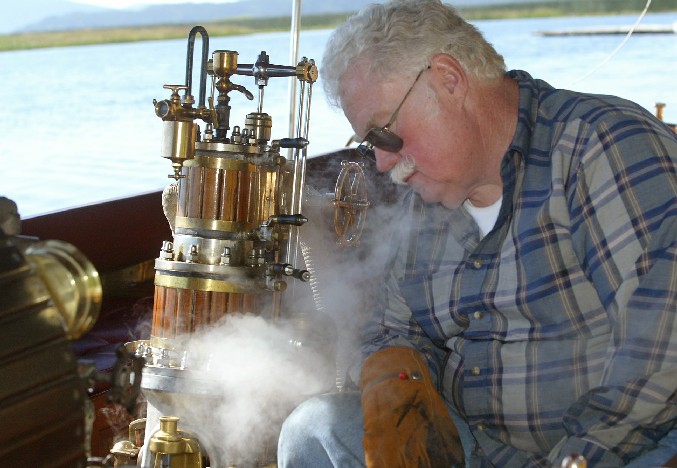 http://www.oldtimetech.com/
I'll get better engine pictures of our local boats next year....
Uniflow engines prob. operated at higher RPM since they were designed later on; there's nothing
intrinsic in the design to suggest that they need higher RPM to function. They do require a larger
cylinder, but only one of them....
As far as I know, there aren't any commercial steam launch uniflow designs; such complications
aren't really necessary in our small plants since the cost savings in fuel for a pleasure boat that's operated
often much less than 100 hours/year are minor. I hope to build one for a larger ~35' boat, though...
- Bart